IV DRAGOON DOCUMENTATION SOURCES
IV DRAGOON DOCUMENTATION SOURCES - NOTES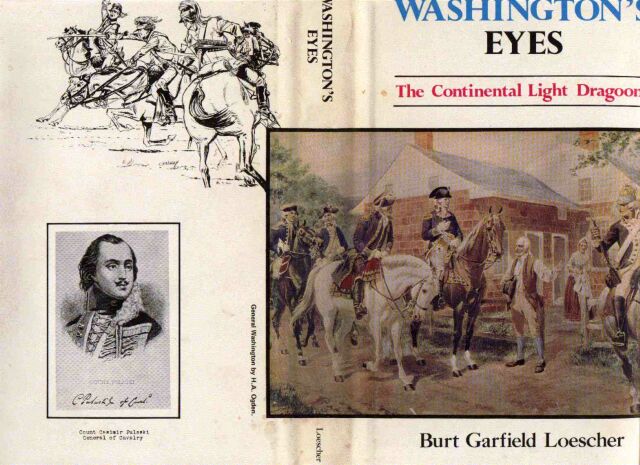 WASHINGTON'S EYES, THE CONTINENTAL LIGHT DRAGOONS
WASHINGTON'S EYES by BURT G.LOESHER is out of print and may not be available commercially.
Library copies of this important work appear to be abundant. The Moylan biography is one of the sources for the 4th Regiment chapter. The other chapters on the three other regiments also have referencesto the 4th regiment. Anyone interested in Cavalry and Dragoon history should endeavor to read this book.
There are color illustrations of each regimental uniform by Dale Crawford.
Powered by WebRing.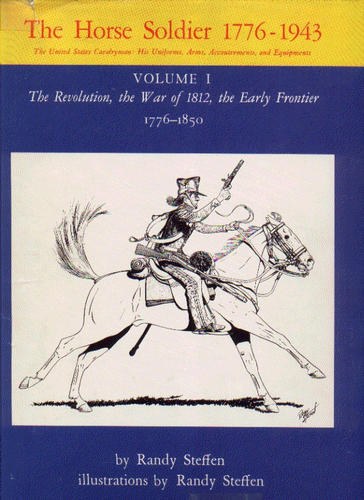 THE HORSE SOLDIER VOL I, CH1, by RANDY STEPHEN
THE HORSE SOLDIER, Vol I, Chapter 1, by Randy Stephen is the mounted dragoon bible.
It provides accoutrement documentation and specifications for the Continental Dragoon reenactor.
WEAPONS OF THE AMERICAN REVOLUTION AND ACCOUTREMENTS is a definitive
work on weapons and accoutrements. A color plate of a mounted 4th Dragoon
graces the cover and is reproduced within. It has photographs of existing dragoon
accoutrements and accompanying text. As with most books reenactors want or need,
this book is out of print. However, your library may have a copy.